10 Lines on World Population Day
Welcome to our blog in this post, we are sharing informative 10 lines on World Population Day. This will helpful for students in their learning and school homework also. World Population Day is observed annually on July 11th to raise awareness about the importance of population issues such as family planning, gender equality, maternal and child health, and human rights. The day was first observed in 1989 after the Governing Council of the United Nations Development Program recommended it to draw attention to population issues and their implications for development. After reading this post you will know
Why do we celebrate World Population Day?, When was World Population Day founded?, Who is the father of
World Population Day
? and more.
Check out the lines:
Paragraph on World Population Day
World Population Day held on July 11 every year. 

In 1989, The United Nations Development Program came up with the thought of initiating World Population Day 

The world population crossed 5 billion marks in the year 1987 marking this day as 'Five Billion Day'. 

World Population Day is to spread awareness among people regarding the increasing population.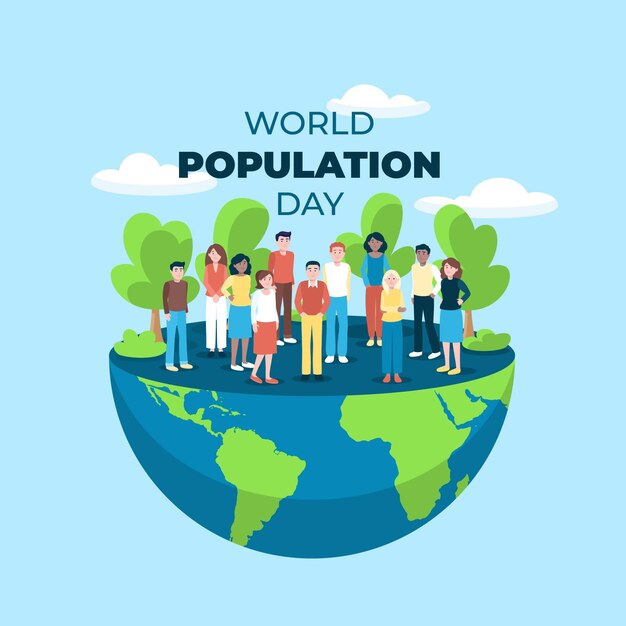 This day also envisages about the reproductive health of the people, especially women. 

Population issues are related to family planning, right to health and gender equality and more. 

This day also aims at empowering the youth and women. 

The day spreads the importance of safe family planning methods, especially in the rural region. 

We must understand that overpopulation is the main reason behind all other problems. 

The world population is increasing at a very rapid rate, so the time has come when we have to take this issue seriously. 

Good education and proper awareness can help in reducing the problem of population.
Read More: Essay on Earth Day 2023