Chambal Heritage Riverfront, Kota – All You Need to Know
The Chambal River Front project in Kota, Rajasthan, is set to make a significant impact on tourism and flood relief in the region. This ambitious project, costing Rs 1200 crore, is the world's first heritage riverfront and promises to be a showcase of Rajasthan's rich heritage, culture, and civilization.
This project not only celebrates Rajasthan's heritage but also provides a sustainable solution for flood relief, making it a remarkable endeavor that combines culture, tourism, and environmental considerations.
The Chambal River Front project in Kota, Rajasthan, represents a monumental endeavor that combines cultural heritage, tourism development, and environmental sustainability. This transformative initiative, with a budget of Rs 1200 crore, aims to leave an indelible mark on the region and beyond.
Key features of the Chambal River Front project include:
Tourism Marvel: The Chambal River Front is poised to become a major tourism hotspot. It features an array of attractions that are expected to draw visitors from far and wide. Notably, it includes the country's largest Nandi statue, measuring 6.5 meters in height, 10.5 meters in length, and 4.5 meters in width. This magnificent sculpture, crafted from Jodhpur stone, stands as a testament to Indian artistry. Moreover, it hosts representations of the ten incarnations of Lord Vishnu, adding a profound spiritual dimension to the site.
Cultural Showcase: The project pays homage to Rajasthan's rich cultural heritage. On the eastern bank of the Chambal River, a colossal statue of Chambal Mata is taking shape. Rising 42 meters high on a 20-meter pedestal, this marble masterpiece is set to become India's tallest marble statue. The Barrage Garden, inspired by Vrindavan Garden, will feature a captivating fountain show reminiscent of the Barcelona Fountain.
Jawahar Ghat: This riverfront features a face mask of former Prime Minister Pandit Jawaharlal Nehru, offering visitors a unique perspective on the riverfront from inside the mask.
Innovative Landscaping: The riverfront is replete with innovative features. Yoga Ghat boasts intriguing invisible structures that seem to appear and disappear. Stainless-steel structures in yoga postures add an element of surprise to this riverside sanctuary. Additionally, the country's first LED garden has been created, where LED elements simulate trees, plants, and birds, creating a captivating visual spectacle.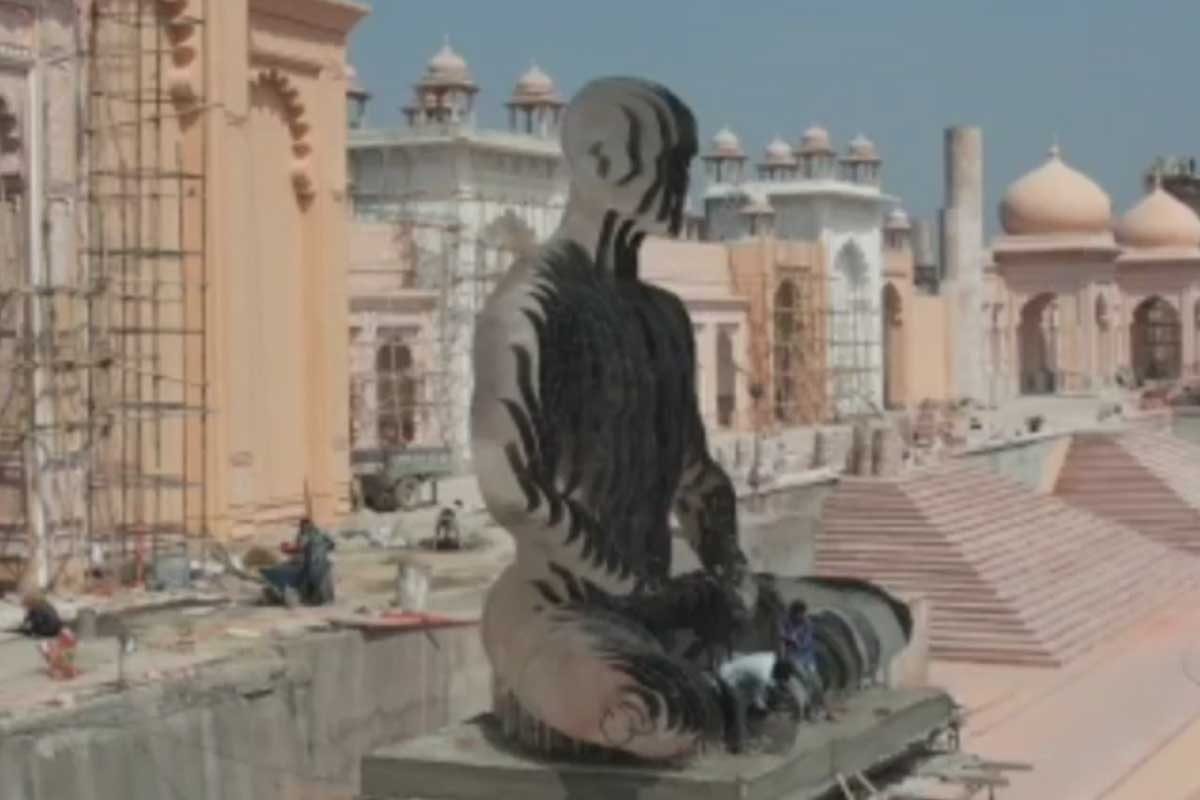 Environmental Stewardship: Beyond its cultural and touristic significance, the Chambal River Front serves a crucial role in environmental conservation. It addresses the longstanding issue of flooding along the Chambal River by providing relief to vulnerable settlements. Further, it includes 26 meticulously designed Ghats on both riverbanks, each with unique themes.
World Records: The project has set out to achieve numerous world records, including the world's largest bell, cast in a single piece. Weighing a remarkable 72 tones and made from eight metals, this bell promises to stand the test of time, with its shine remaining undiminished. The Chambal River Front is a testament to human ingenuity, creativity, and the preservation of cultural and environmental treasures.
In summary, the Chambal River Front in Kota, Rajasthan, transcends conventional expectations. It melds together the grandeur of art and culture, the allure of tourism, and the imperative of environmental responsibility, making it a truly remarkable and multifaceted project. As it nears completion, it promises to leave an indelible imprint on the region and inspire future endeavors of a similar magnitude.